How It Works
The block diagram below gives an overview of how the terminal works:
At the top of the diagram, video timing signals are generated by counters driven from a 25.175MHz clock
The character(H) and line(V) counters together scan the video image from top-left to bottom-right. This is done continuously at a rate of 60 frames per second.
The character RAM contains all the characters on the screen as an ASCII code and a colour plus some character styles such as underline and reverse video
The font RAM uses the ASCII code and character style to generate single lines of pixels
The pixel lines are fed into the pixel shift register, which are sent one pixel at a time to the RGB level translator
The level translator combines the pixel and colour information to generate analogue RGB signals at the VGA connector
At the bottom, characters come in over a serial connection to a PIC CPU which writes the characters and their colour into the character RAM
The blue box contains all the logic to share the RAMs between the CPU and video scan by taking turns to have access
The CPU software also sets up the system including loading the fonts, drives the serial interface and a keyboard connection
The section with a dashed border is optional. The CPU may be removed and replaced with alternate hardware if an all-TTL design is desired.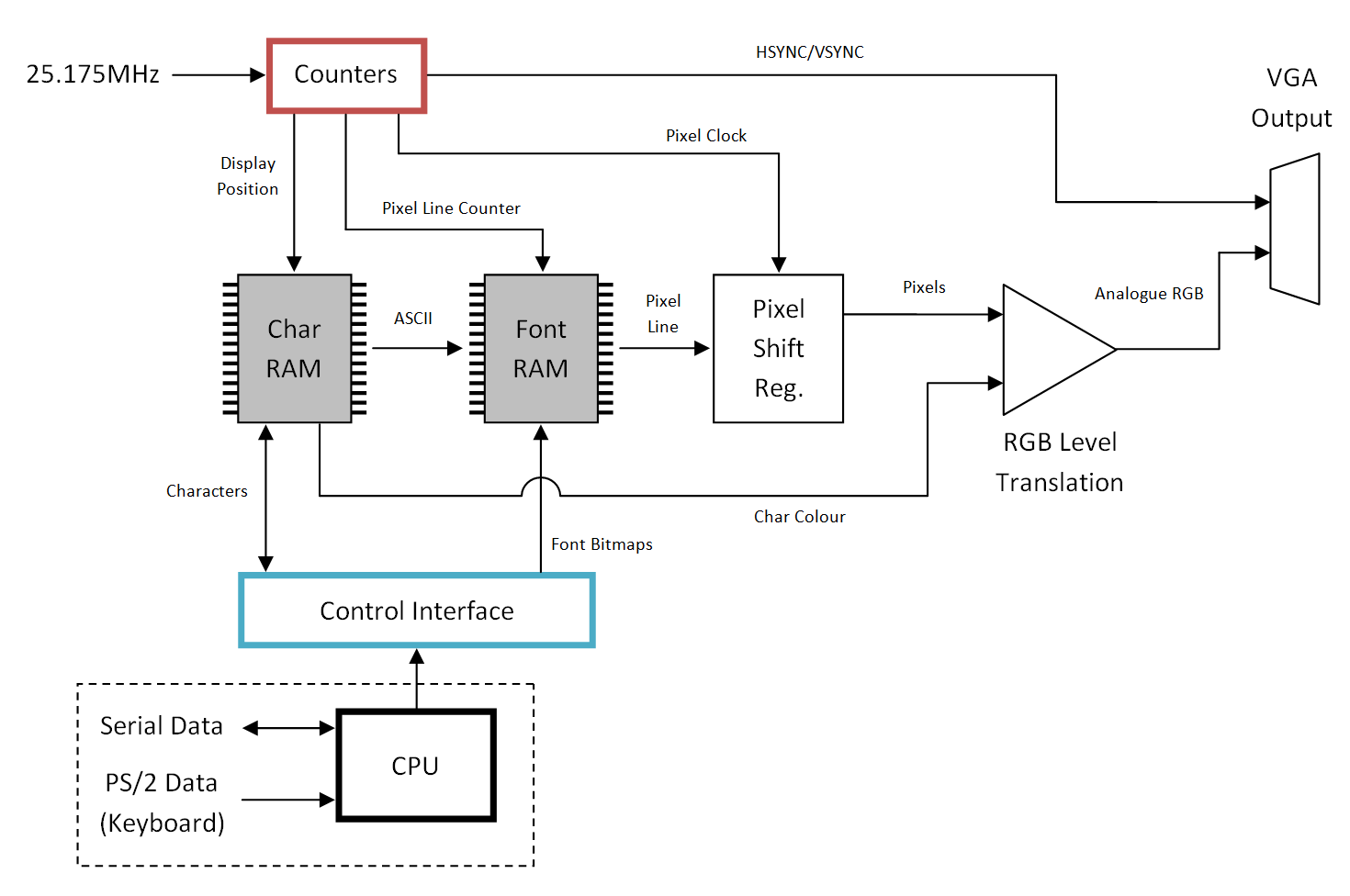 Detailed Description by Section
The following sections describe the logic on each page of the schematics. Click the PDF icon next to the title to open the relevant schematic in a new tab.